Selection by Design and PSI Talent Management have established an international partnership to distribute the PSI 16pf® online testing services to the Irish market.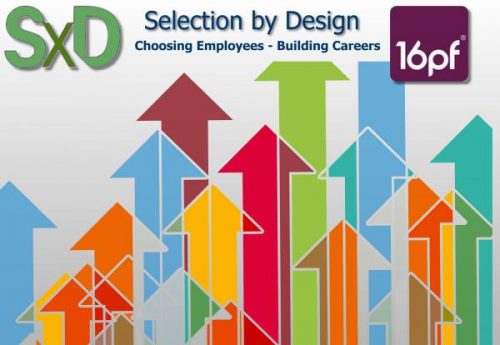 Dublin, Ireland - September 16, 2019 /PressCable/ —
Dublin, Ireland – Selection by Design (SxD), a Dublin-based company specializing in psychometric testing, has established an International Partnership with PSI Talent Management of London, a global provider of assessment content, leading-edge technology and talent consulting solutions. This new partnership establishes the SxD team as certified to distribute the PSI 16pf® to the Irish market, including both the Republic of Ireland and Northern Ireland.
The Selection by Design partnership provides PSI with a partner in the Irish market crucial to meeting their continued growth plans. Mark McCutcheon, Vice President, Talent Management, PSI International says, "We are delighted to welcome Selection by Design as an International Partner. With Selection by Design being our only partner in Ireland, we see this opportunity to expand our presence there as invaluable. We look forward to working closely with Selection by Design to deliver our leading assessment and development solutions to the Irish market."
Barbara Caska, Director of SxD said, "Selection by Design is thrilled to be the new Irish partner for PSI. Through this collaboration, we can ensure our clients a seamless link between SxD's psychometric training and assessment purchases. PSI's impressive array of assessment and development tools, including the world-renowned 16pf, makes it possible for SxD to optimally support businesses in choosing employees and building careers."
The 16pf is a trait-based psychometric tool that assesses sixteen unique primary personality characteristics structured around the 'Big Five' global personality factors. It provides a comprehensive assessment of one's personality, and predicts work behavior, communication and performance. It is useful for understanding how a person is likely to interact with others, how well suited they are to the requirements of a given job, and how well they are likely to fit into an existing team. The 16pf can also aid in improving workers' job performance, productivity, job satisfaction and team cohesion.
Secure online availability in 20 languages and a variety of computer-generated results report options make the 16pf easy and convenient to use. Selection by Design now offers 16pf Specialization Training for Irish businesses, organizations and individuals who wish to take advantage of this 'gold standard' in personality testing.
About Selection by Design
Selection by Design is a Dublin-based team of Chartered psychologists and professionals who specialize in psychometric testing. SxD assesses and evaluates persons for recruitment, selection, development and growth. Their internationally recognized psychometric training courses lead to accreditation from the British Psychological Society and the European Federation of Psychologists' Associations. Selection by Design offers training for both occupational and forensic testing. Find out more at SelectionxDesign.com.
About PSI
PSI Services LLC (PSI) is a global workforce solutions provider that combines science, technology, and expertise to enable opportunities for professional growth, talent enhancement, and retention. PSI has over 70 years of experience providing worldwide testing solutions to corporations, federal and state government agencies, professional associations, certifying bodies, and leading academic institutions. PSI offers a comprehensive solutions approach from test development to delivery and results processing, including pre-hire employment selection, managerial assessments, licensing and certification tests, distance learning testing, license management services, and professional services. More information is available at psionline.com.
Contact Info:
Name: Joan Caska
Email: Send Email
Organization: Selection by Design
Address: 56 Fitzwilliam Square North, Dublin, County Dublin D02 X224, Ireland
Website: https://SelectionxDesign.com
Source: PressCable
Release ID: 88918941