Easy Payment Options has announced it can now offer laptop rental in the Ipswich, Queensland area. This is a great way for anyone to make buying a new computer more affordable.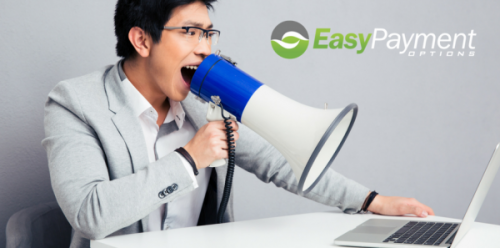 Nerang, Australia - May 16, 2019 /NewsNetwork/ —
Easy Payment Options has announced that it can now provide laptop rentals for anyone looking to find affordable laptop plans for business or leisure use. For those living in Ipswich, Queensland, it represents a great chance to get high quality laptops without expensive payments.
More information can be found at: http://easyrentoptions.com.au/ipswich-laptop-rental/
Easy Payment Options makes it easier for customers throughout Ipswich to get tech deals that they want. In addition to this, they can offer access to decent quality household items.
Whether customers work full time, part time, or on a casual basis, or even if they are Centrepay or government payment recipients, they can get great deals with Easy Payment Options.
Products the company have rented include phones, TVs, computers, fridges, washing machines, beds and other furniture, and many more.
Now they are offering a range of high quality laptops to help people get work done, enjoy gaming and productivity enhancements.
Laptops are usually expensive, even for the items at the lower end of the scale. However, with this new service, customers can get their hands on great laptops even when they can't afford one outright.
This makes the service ideal for anyone whose laptop is running slowly and who wants an upgrade, and anyone who can't afford an outright payment for a new computer.
There are a number of benefits to renting expensive equipment like laptops. Customers can stay up to date with the latest technology, and it can be great for satisfying project needs at home or work.
Easy Payment Options state: "We are different because we genuinely try to find a solution that works for you. You will talk to a real person, not a computer during the application process."
They add: "We will always try and make the correct decision whether your application is accepted or not BUT if we happen to decline your application and you believe we should have approved it, we are more than happy to listen to your thoughts and often change the decision if the person concerned has valid reasons."