Farmers' Almanac is predicting a serve winter and having seasoned hardwood for this winter is crucial for efficiency and homeowners only want the "Best Burning Aged Firewood."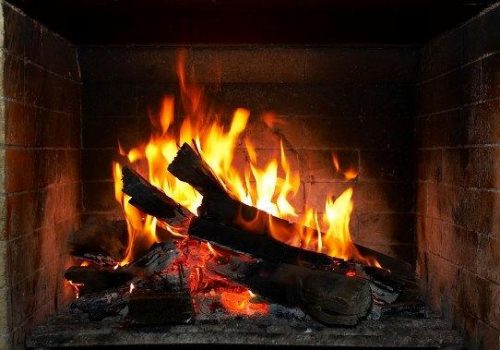 Perryville, United States - October 21, 2019 /PressCable/ —
Chicago, IL 10/3/2019 In a recent interview Scott Dobbelare offered tips and information about heating with firewood, Scott said "While all of the firewood information here is available on our website www.dobbelaredistributing.com , I thought it was important to share with everyone some of the benefits of using seasoned firewood for heating and creating a comfortable home environment."
Wood is not a perfect fuel, but is there such a fuel product? Anything that generates energy and consumes natural products creates unwanted by-products, and impassioned arguments about the by-products of coal and uranium mining and natural gas and oil extraction are raging to this day. Even reputably "clean" energy sources like wind and solar power have been found to have a detrimental impact on nature and the environment.
This is why seasoning plays such an important part of selecting the best hardwood for fireplace burning. Seasoning firewood to ensure the wood's moisture content is less than 20 percent is the gold standard of efficient burning firewood. Wood is essentially a mass of tiny long tubes, or cell cavities, that run the length of the tree. Moisture exists both as captured water in these cavities and molecular water it is locked in the cell walls. When a tree is felled, the slow process of drying begins, and the captured water is the first to evaporate. Once the captured water evaporates, the moisture content of the wood is near the 30 percent mark. This is called the "fiber saturation point." After this, water begins to leave the cell walls, and the wood starts to shrink and crack and some species de-bark.
For optimal burning, firewood should be dried, or "seasoned," until its moisture content is less than 20 percent. Firewood with a moisture content higher than that may eventually burn, but it is especially hard to light and even harder to keep burning and burns with more smoke.
That is why Dobbelare Distributing takes such care and pride in the seasoning process. Firewood can take a very long time to properly season. Exactly how long is a matter of ongoing debate in wood-burning circles. The traditional rule of thumb is to season firewood for at least six months before the heating season; some hardwoods require at least one to eighteen months.
Scott Dobbelare says "Naturally air dried hardwood has the highest energy content of any of nature's fuels that we use for heating. It's environmentally safe and cost effective. And now is the time of year to order early for greater savings and getting premium seasoned firewood with free delivery and stacking. Pricing for seasoned firewood increases as a cold season develops and seasoned hardwood is in short supply. We have pages dedicated to St Louis and to Chicago firewood users, for example at www.DobbelareDistributing.com/Chicago-Firewood.htm you will find a wealth of information about our premium firewood"
About Dobbelare Distributing
Dobbelare Distributing's beginnings date back to the early 90's when Scott Dobbelare was just a freshman in high school. Every weekend Scott would ask his father Gary to drive him to St. Louis to peddle wood in the winter and mulch in the summer. Scott developed a strong business plan and reputation for delivering premium products and services with affordable pricing.
As the years passed, Scott's business continued to expand, eventually bringing his two younger brothers to join his team. Today, Dobbelare Distributing offers a diverse business offering the greater St. Louis and Chicago areas with premium products and delivery services.
The company has grown to distributing premium hardwood firewood in the winter months; provide mulching and landscaping services in the spring and through fall, in addition to distributing fresh seasonal produce to grocers and market retailers throughout the summer and fall. The produce distribution started with Missouri farms and now includes fresh produce from Missouri, Illinois, Indiana, Georgia and Florida.
Their strength has been in our strong family ties and a work ethic instilled from childhood. Our company family has grown to 24 employees and equipment to serve 5 states. Scott Dobbelare states, The core beliefs that my company team hold dear are simple: To deliver a high quality product with friendly service and be a business that customers can count on year after year.
More information is available online at Google My Business or by calling direct at 815-342-7322 for Chicago or 636-515-6136 for St Louis.
Contact Info:
Name: Scott Dobbelare
Email: Send Email
Organization: Dobbelare Distributing LLC
Address: PO Box 410, Perryville, Missouri 63775, United States
Phone: +1-573-513-0425
Website: https://www.dobbelaredistributing.com
Source: PressCable
Release ID: 88924905